Local SEO

Why  Local SEO | Google Business Profile Is Essential in 2023? 
70% more likely to visit
If your business is found on Google Maps, it's 70% more likely to attract a visit.
Improves your Google Reputation 270% 
Increase your business' Google reputation by 2.7X.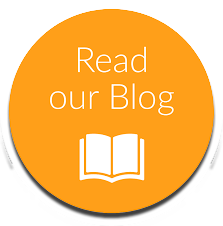 CLICK HERE to read more about our approach to LOCAL SEO on our most recent blog. 
How do you rank locally? 
A Local SEO package is an affordable, effective and powerful combination of Google Business Profile (GBP) optimizations, listings management and review generation support.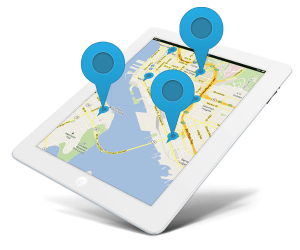 Local SEO is perfect for franchise, multi-location and small-to-medium-size businesses looking to expand their footprint and stand out against the competition & we are ready to help you learn more about it. 
For example, when an individual types in "Restaurants near me", you want to show up at the top of that map and we help you do that!
We love working with cool folks, local businesses, emerging brands and growing companies all across the nation – let's chat and see if we can help. 
Local SEO will help you:
Appear on 200+ listings across the web
Generate new reviews from customers
Track month-over-month progress
Includes custom UTM tracking implementation
Learn what people typed into Google to find your business
Be in front of new potential customers by ranking higher throughout the web
Get found on Google, Amazon Alexa, Waze, Bing, Siri and much more!
Discover how you rank locally versus your competition?
 Find out now – request your own custom Complimentary SEO SCAN today. Learn more, no obligation, 100% free, click here now to learn more.
Differences between Local SEO and Organic SEO? 
Now we get into the nitty-gritty: what are the different kinds of SEO and which do you need and when?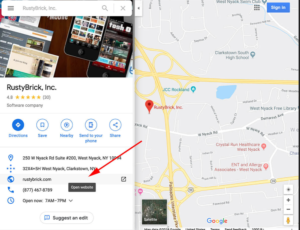 Local SEO is all about your location, and your business being visible on maps and within mobile searches. If you are a restaurant with a physical location, you will want to be easily found by hungry diners on Google My Business and other map-related online results.
Organic SEO, on the other hand, is about your website being featured higher in the results page of a search engine (primarily Google). This is done by optimizing your site against key search terms based on searches conducted by prospective visitors.
Local SEO
Remember, 85% of purchases people make still happen in-store or with a local provider, and most of these buying decisions begin with a local search.
For a quick overview of local SEO–this type of SEO is geared toward mobile devices to improve reach and relevance so that people who are on the go are able to find you easily. Google looks for relevant and trusted locations, businesses that are really part of the local community, and features those on its search pages.
Local SEO is all about helping businesses show up in local searches that are most relevant (for instance, "near me" and "where to buy" style searches).
Local SEO Algorithm & Goals
Local search results feed Google maps and mobile searches. It uses an entirely different algorithm than Organic SEO does.
Here at Crestone, we keep this in mind as we implement specific strategies throughout the year that focus on local SEO algorithms and ranking factors, including:
Google Business Profile (GBP) signals
Citation signals
On-page SEO
Backlinks
Customer and client reviews
Social signals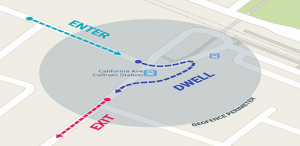 Our local SEO goal is for you is to increase your natural visibility on maps and mobile searches for relevant categories and to increase conversion rates of listings including driving directions, calls, and clicks on your website.
CLICK HERE to read more about our approach to LOCAL SEO on our most recent blog. 
What are the Benefits of Local SEO? 
You may be wondering why you can't do all this stuff on your own. The problem is, succeeding in local SEO requires a deep knowledge of ranking factors and strategic implementation of a comprehensive plan. Technology and technology users have grown increasingly complicated and savvy, and Local SEO is more competitive and complex than it's ever been before.
As a Google Premier Partner, we have access to the latest marketing technologies, research, and updates. We follow Google's best practices and are guaranteed to deliver top-notch results.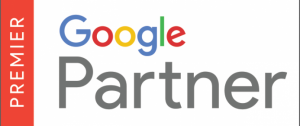 If you want to get a leg up on your competitors in SEO abilities–particularly Local SEO– let our team at Crestone know how we can help. With our many years of experience in the industry and cutting edge knowledge of all the most recent developments, we are poised to help make you and your business a success.
Why CRESTONE is the right choice to ELEVATE your knowledge? 

Our team of campaign managers are armed with the best tools, systems, and processes in the local Programmatic advertising industry. Most Partners choose us because of the focus on quality, execution, and technology. 
QUALITY
EXECUTION
TECHNOLOGY
CLICK HERE to read more about our approach to LOCAL SEO on our most recent blog.