What is Geo-Fencing?
"Nobody reads ads. People read things that interest them, sometimes it's an ad" 

Howard Gossage
By Judith Moak
Ok, so you know your target audience. Now what? In an age of online ads, a business that knows who, what, and where its customers hang out has the upper hand.
With geo-fencing, aka location-based targeting, serving your prospects targeted ads is easier than ever. At Crestone Digital Advertising, we know this firsthand. Read on to find out more.
Why it Works?
We're so glad you asked.
Geo-fencing is an innovative geotargeting technology that works as a marketing and sales strategy.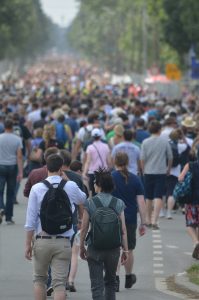 Its power is in targeting the right audiences based on their activity and location and running a digital fence around their whereabouts. Anytime your target audience steps into that location or does that activity, they'll see live targeted ads in real-time and afterward.
It gets better. Widen your reach with wider fences. Your prospects will get immediate exposure to targeted ads at competitor locations, retailers, and offices.
How can it help your business?
You give us, at Crestone Digital Advertising, a list of targeted locations where your customer shops, eats, and lives. With this list, we'll draw a digital fence around the areas. When a prospect enters these locations, we retrieve their mobile device IDs. Now, you can serve your targeted ads across thousands of mobile apps and websites, 24/7. Continue to serve your ads even after they've left their geo-fence.
We provide stats and analytics like how many people visit your business after being served your ads. This helps you finetune your ad and continue to make your strategy more efficient and successful. Target new customers at trade shows, your competitor's locations, conventions, and sporting events at every digital touchpoint in the customer's buying journey.
How Geo-Fencing grows your business
Delivers better leads and ramps up your ROI
Builds brand awareness
Drives engagement
Get new customers even when you're not around. Chat with Crestone Digital Advertising to find out more.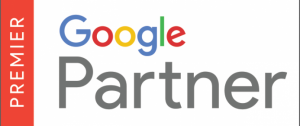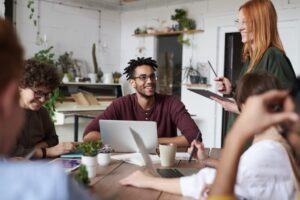 Let's chat Now is the time. "The most important time is now." Leo Tolstoy Today, more than ever before, businesses must be effective and targeted in
Read More »